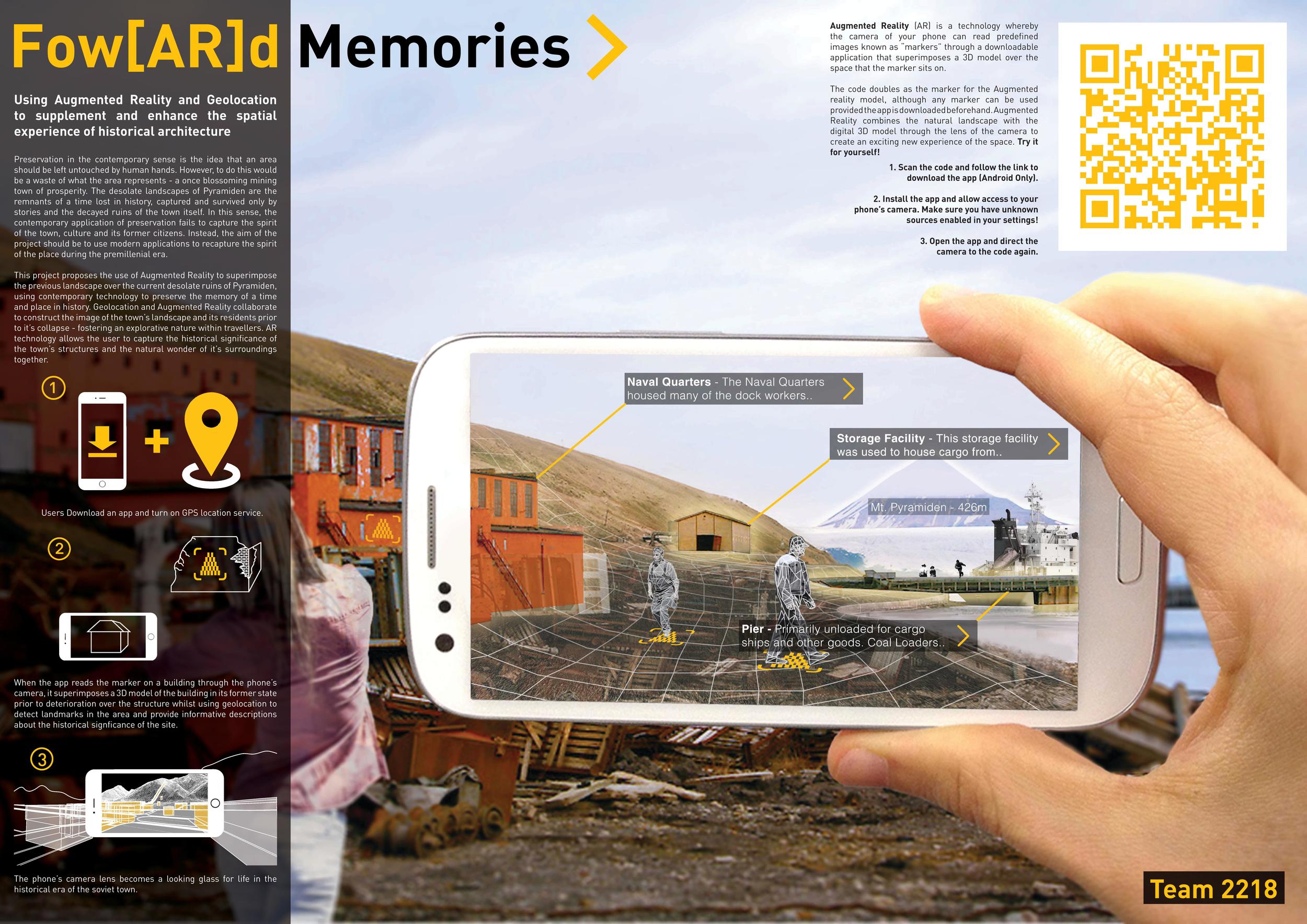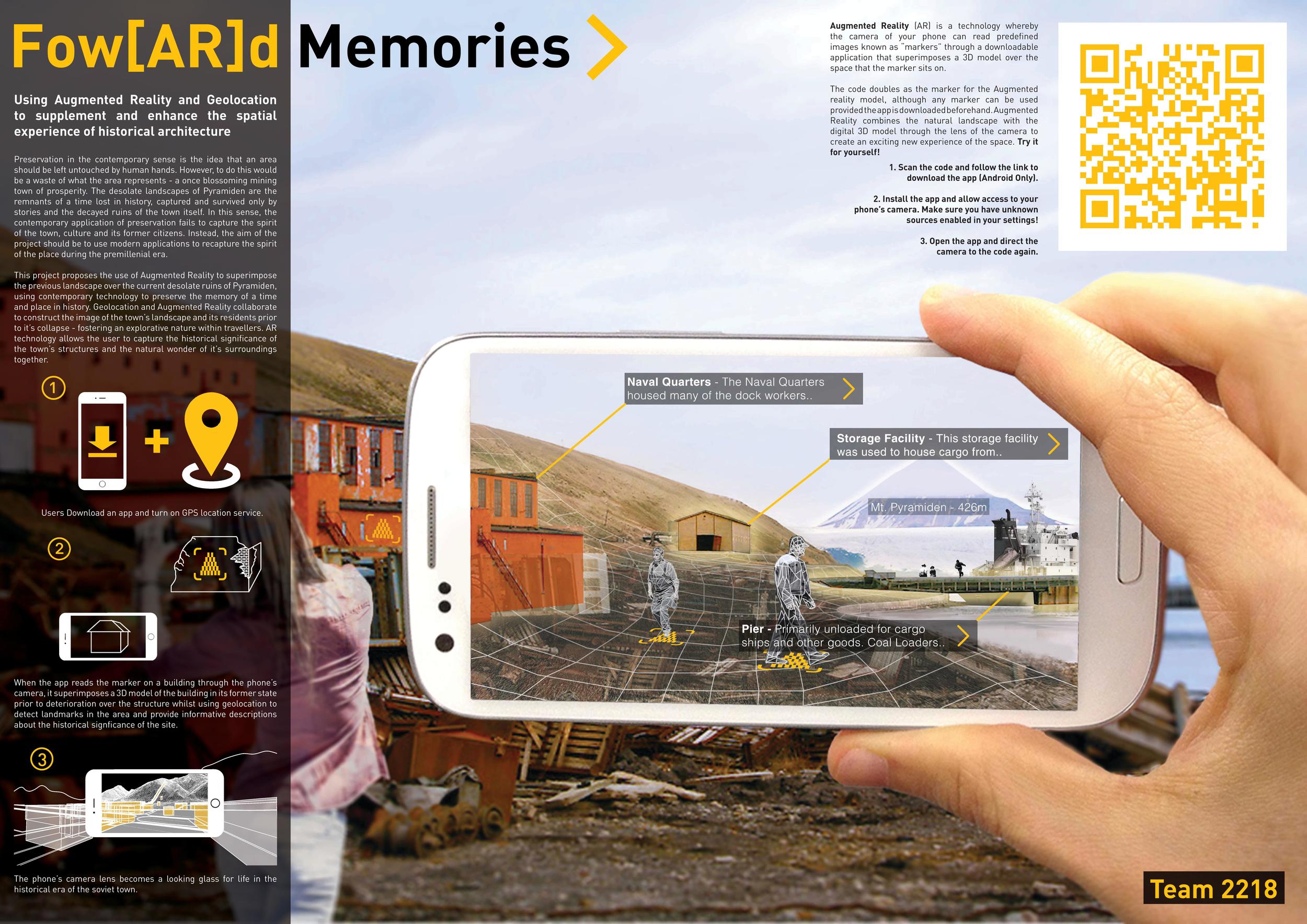 Forward Memories - Panel 1
The brief: Propose a radical form of preservation for the abandoned mining town of Pyramiden off the Svalbard peninsula, which distinguishes the town's significance looking ahead instead of becoming a relic of the past.
Based on Augmented Reality technology, which uses specified markers across the landscape that can be read by a tablet or smartphone, a digital landscape is superimposed over the ruins of the once blossoming township. The augmentation creates an analogue between the current and past townscapes that communicates an understanding of the past whilst promoting a forward way of remembrance.
Forward Memories - Panel 2
I created a sample app for android devices using Vuforia for Unity3D which was downloadable by QR code as a proof-of-concept. The QR code also doubles as the marker from which the augmented reality model is shown.